Oscar Contender 'HIDDEN LETTERS' Opens This Friday, December 9 In Select U.S. Theaters
Image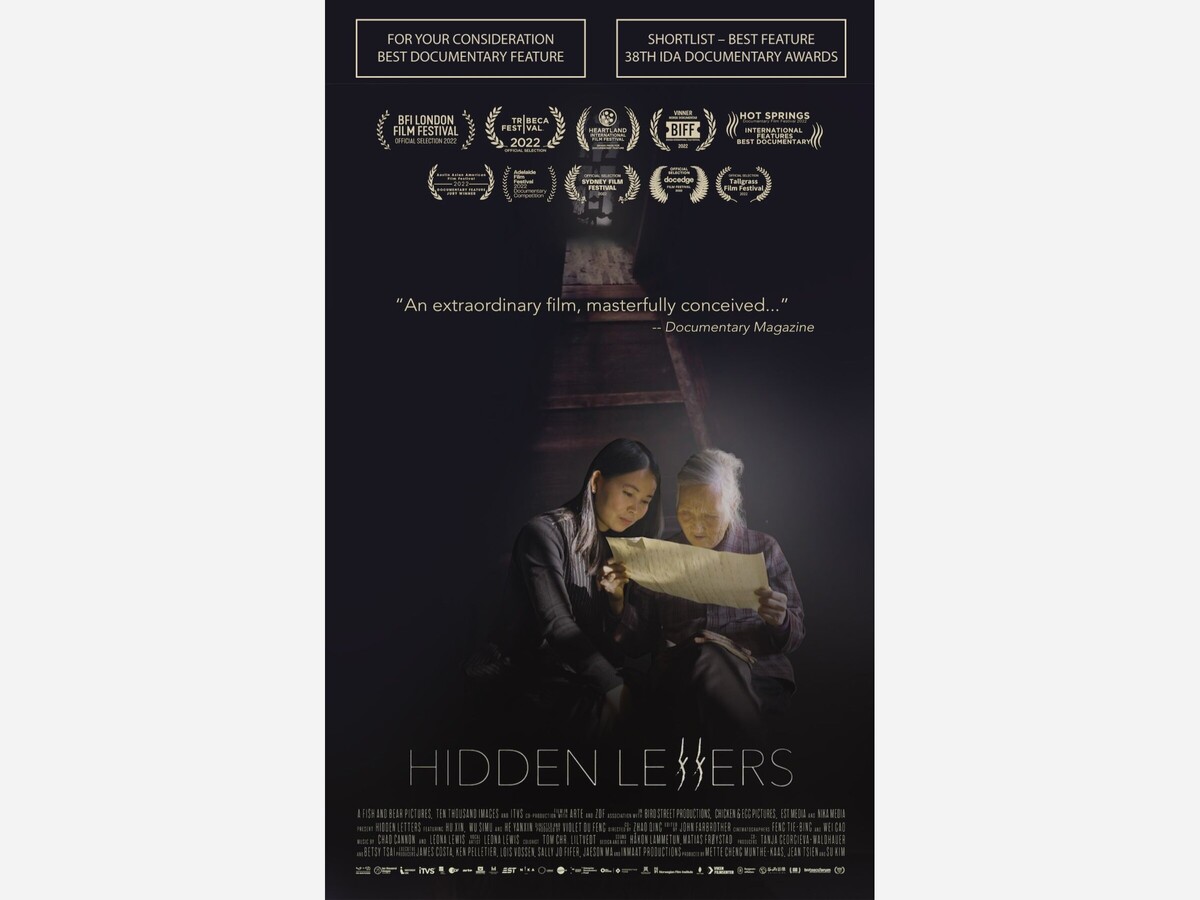 'Hidden Letters'
Directed by Violet Du Feng
Co-directed by Qing Zhao
Produced by Violet Du Feng, Mette Cheng-Munthe Kaas, Jean Tsien, and Su Kim

Spanning between past and present, Hidden Letters follows two millennial Chinese women who are connected by their fascination with a secret language of sisterhood, and their desire to protect it against a perpetually patriarchal society.
HIDDEN LETTERS - Official Trailer
"Hidden Letters" is a compelling story of the factual magnificence of sisterhood, and women's liberation, experienced by many women on the rise and moving beyond a world, dominated by a society of parental culture.
Anita Johnson-Brown, Editor. 
Hidden Letters opens in Los Angeles, CA, Red Carpet Premiere at Laemmle Royal on Sunday, December 11, 2022.
ON-DEMAND RELEASE DATE TVOD - December 23, 2022
U.S. NATIONAL TELEVISION DEBUT
PBS Independent Lens
Monday, May 22, 2023