Image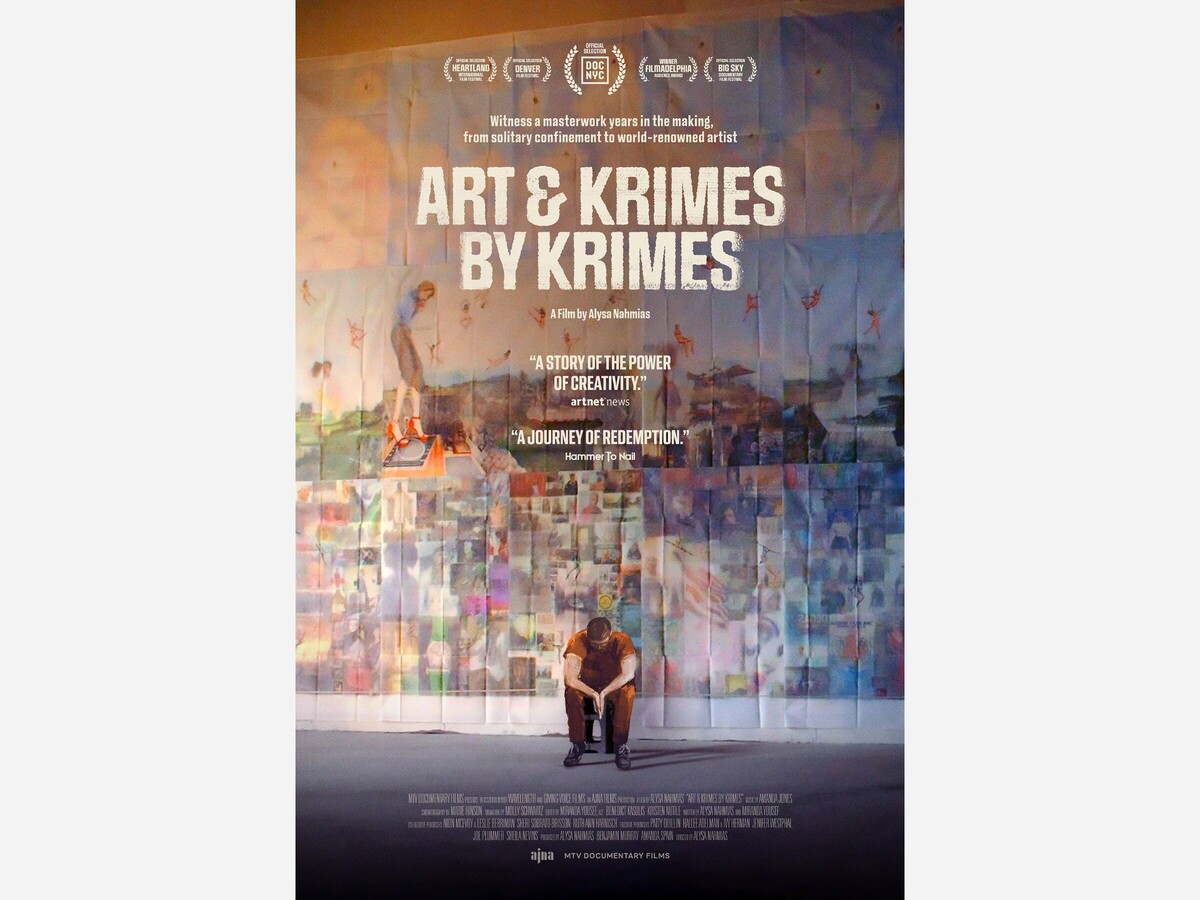 Directed by Alysa Nahmias
Produced by Alysa Nahmias, Amanda Spain, and Benjamin Murray.
Executive Produced by Sheila Nevins.
While locked up for six years in federal prison, artist Jesse Krimes secretly creates monumental works of art—including an astonishing 30-foot mural made with prison bed sheets, hair gel, and newspaper. He smuggles out each panel piece-by-piece with the help of fellow artists, only seeing the mural in totality upon coming home.
As Jesse's work captures the art world's attention, he struggles to adjust to life outside, living with the threat that any misstep will trigger a life sentence.
Featuring visual artists Jesse Krimes, Russell Craig, Jared Owens, and Gilberto Rivera.
---
Art & Krimes by Krimes is an uplifting promise of hope for the future, a gateway to deliverance, and a victory over adversity through the gift of Artistry.
– Anita Johnson-Brown
Watch the new trailer.

Photo and movie poster courtesy of The 2050 Group
For more information on ART & KRIMES BY KRIMES visit: https://krimesfilm.com/