A Man in Reseda Pleads Guilty to Selling Pound Quantities of Methamphetamine and Operating an Unlicensed Firearms Business
Image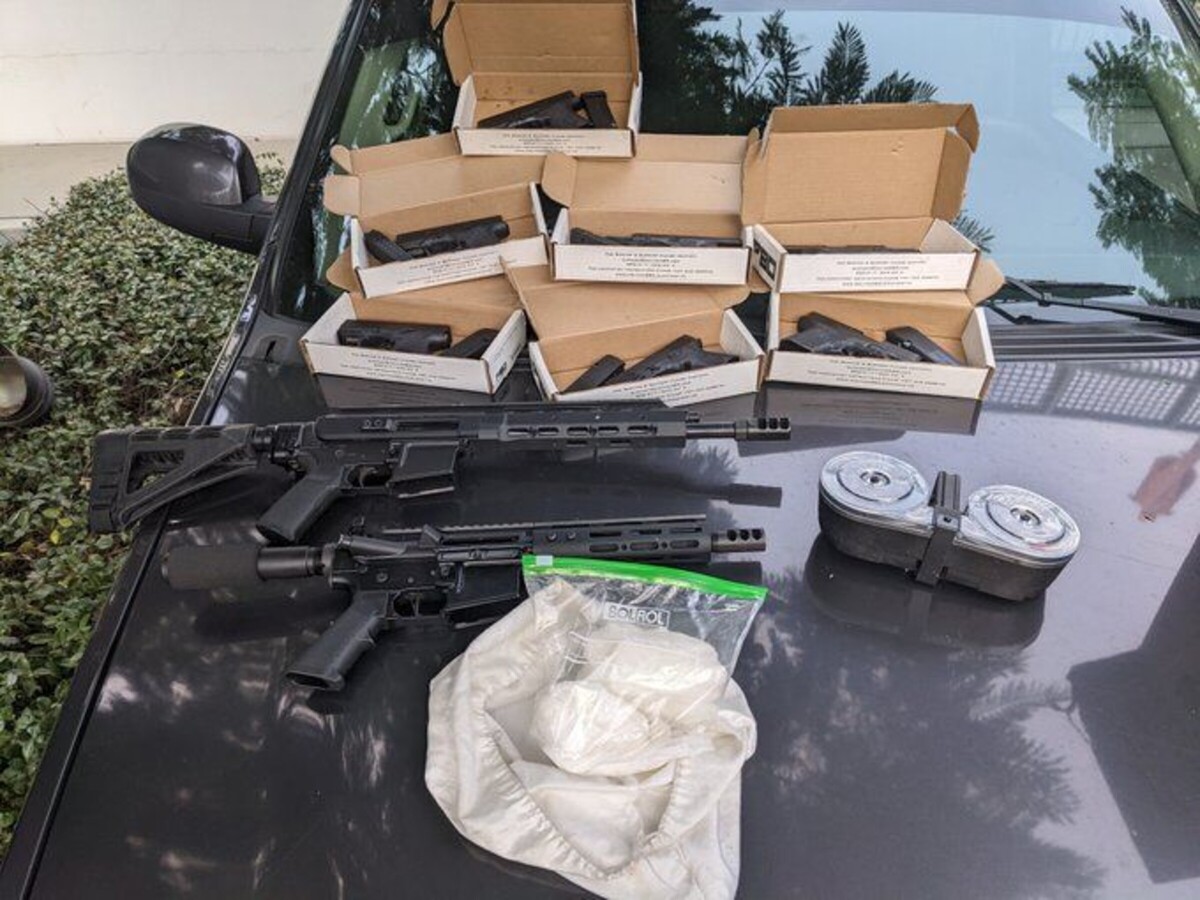 LOS ANGELES – Julio Ernesto Lopez-Menendez, 27, a resident of Reseda, an area in the  San Fernando Valley pleaded guilty on Friday, February 3, 2023, to federal charges for selling a total of approximately 17 pounds of methamphetamine and 89 firearms, including dozens of "ghost guns," or firearms without serial numbers.
Julio Ernesto Lopez-Menendez, a.k.a. "Iroe," pleaded guilty to one count of engaging in the business of dealing in firearms without a license and one count of distribution of methamphetamine. 
Lopez-Menendez has been in federal prison since he was arrested in April 2022.
According to the defendant's plea agreement, from January 2022 to April 2022, Lopez-Menendez engaged in dealings in which pound quantities of methamphetamine and large numbers of firearms were sold.
Ghost guns are often made from parts bought in a kit or separately. There are no serial numbers, and the guns cannot be traced or registered.
In one deal on January 20, 2022, the defendant sold the buyer a dozen firearms, including 10 semi-automatic "ghost gun" pistols. In a February tenth transaction, Lopez-Menendez sold the same buyer nearly one pound of methamphetamine and fourteen firearms, including nine semi-automatic ghost gun pistols, for $15,000.
On March 8, 2022, and March 23, 2022, amid the final two drug deals, Lopez-Menendez sold the buyer roughly 4.2 kilograms (9.2 pounds) and 2.2 kilograms (4.8 pounds) of methamphetamine separately.
In all, Lopez-Menendez admitted to selling nearly 17 pounds of methamphetamine, 89 firearms, and 53 ghost guns.
Lopez-Menendez never had a federal firearms license, or any firearms registered to him in the National Firearms Registration and Transfer Record, the central registry for all items regulated under the National Firearms Act.
United States District Judge André Birotte Jr. scheduled a sentencing hearing, for May 26, 2023,  at which time the defendant will face a statutory maximum sentence of life in federal prison.
The FBI investigated this case as part of the High-Intensity Drug Trafficking Area (HIDTA) program, along with the Bureau of Alcohol, Tobacco, Firearms and Explosives; the Drug Enforcement Administration; and the Los Angeles Police Department.
Assistant United States Attorney Jennifer Chou of the Violent and Organized Crimes Section is prosecuting this matter.
By Anita Johnson-Brown
Cover Photo:  Narcotics and firearms that law enforcement seized for this defendant, Julio Ernesto Lopez-Menendez, 27, of Reseda, California.